Arizona's State Storytelling Network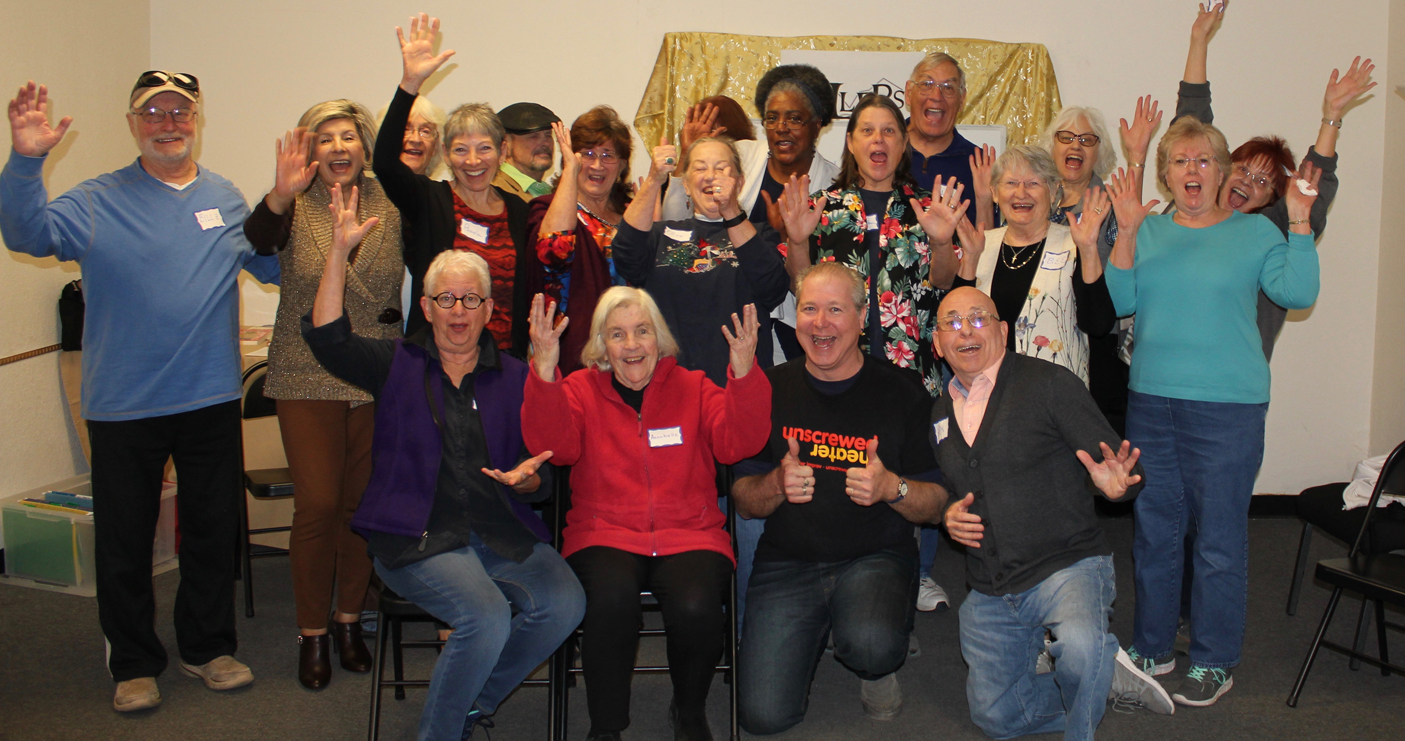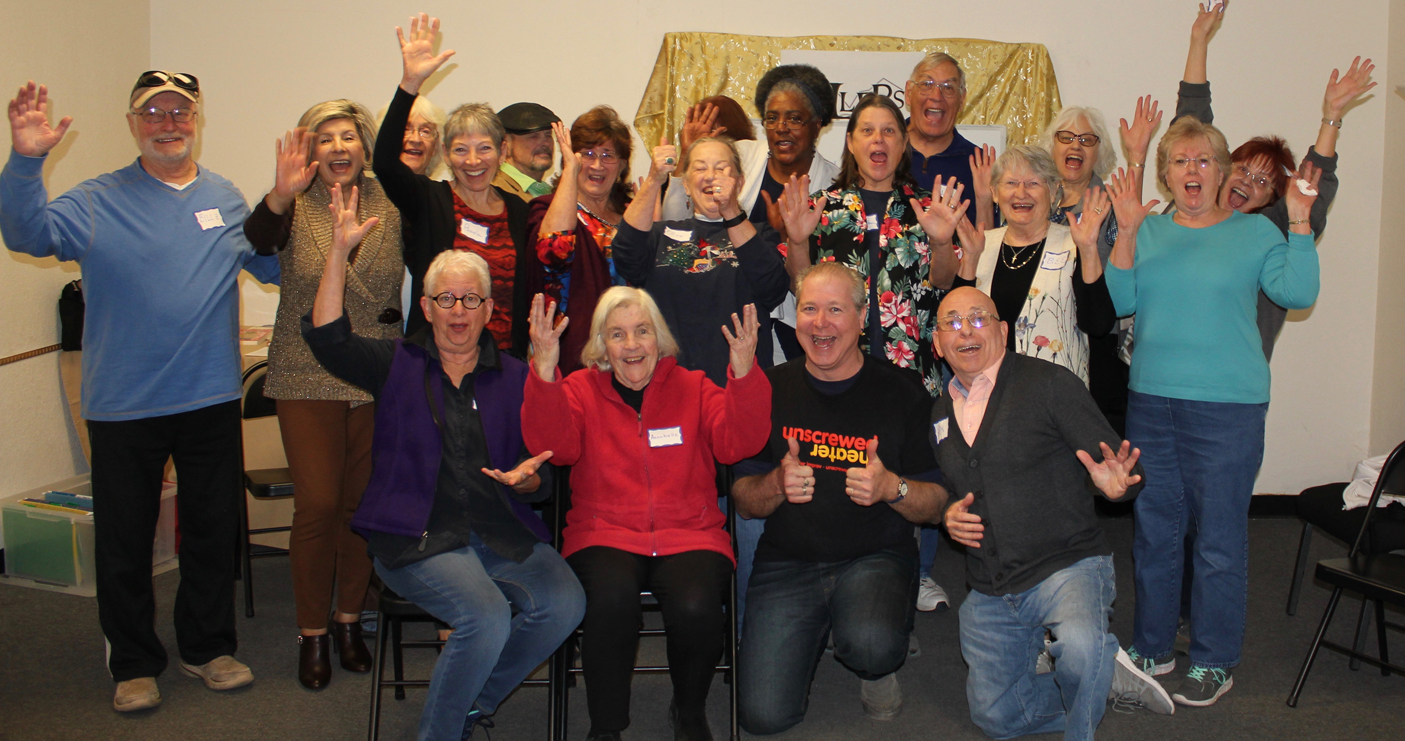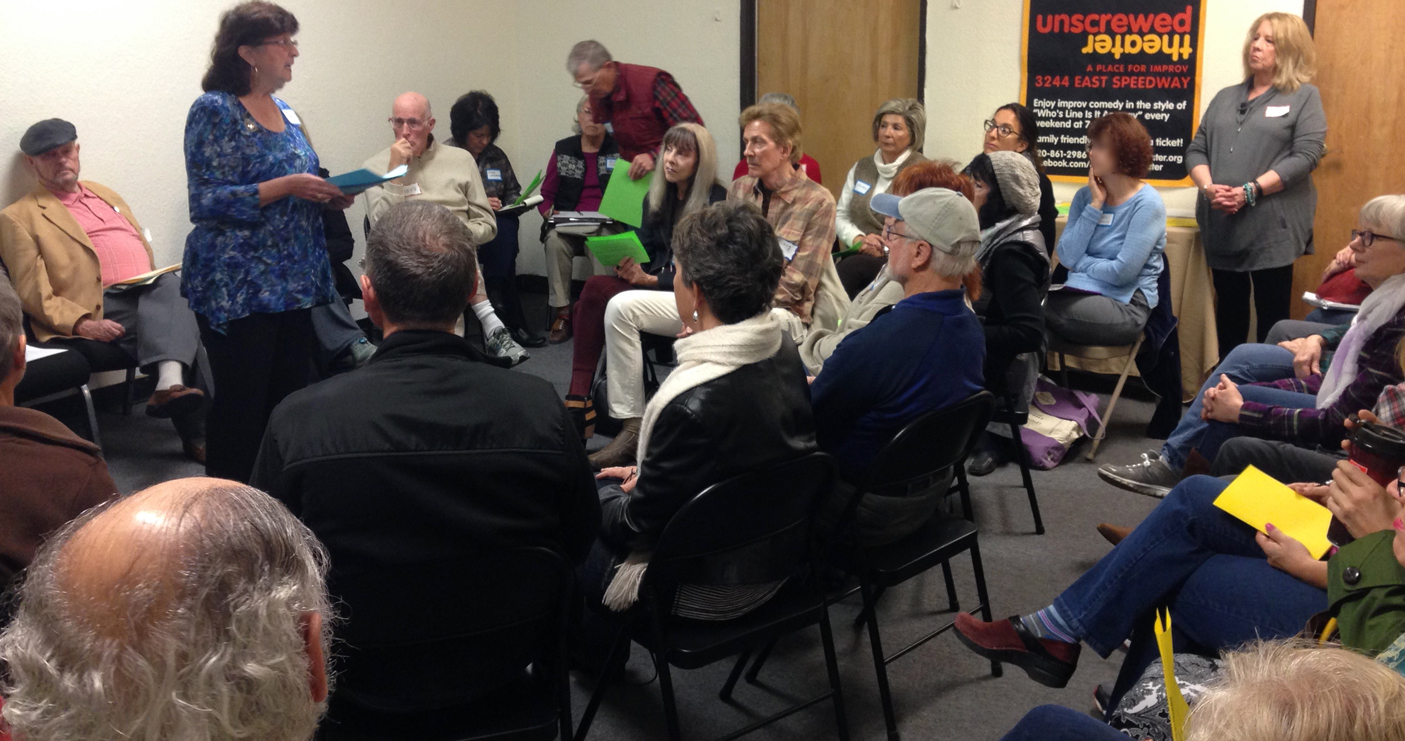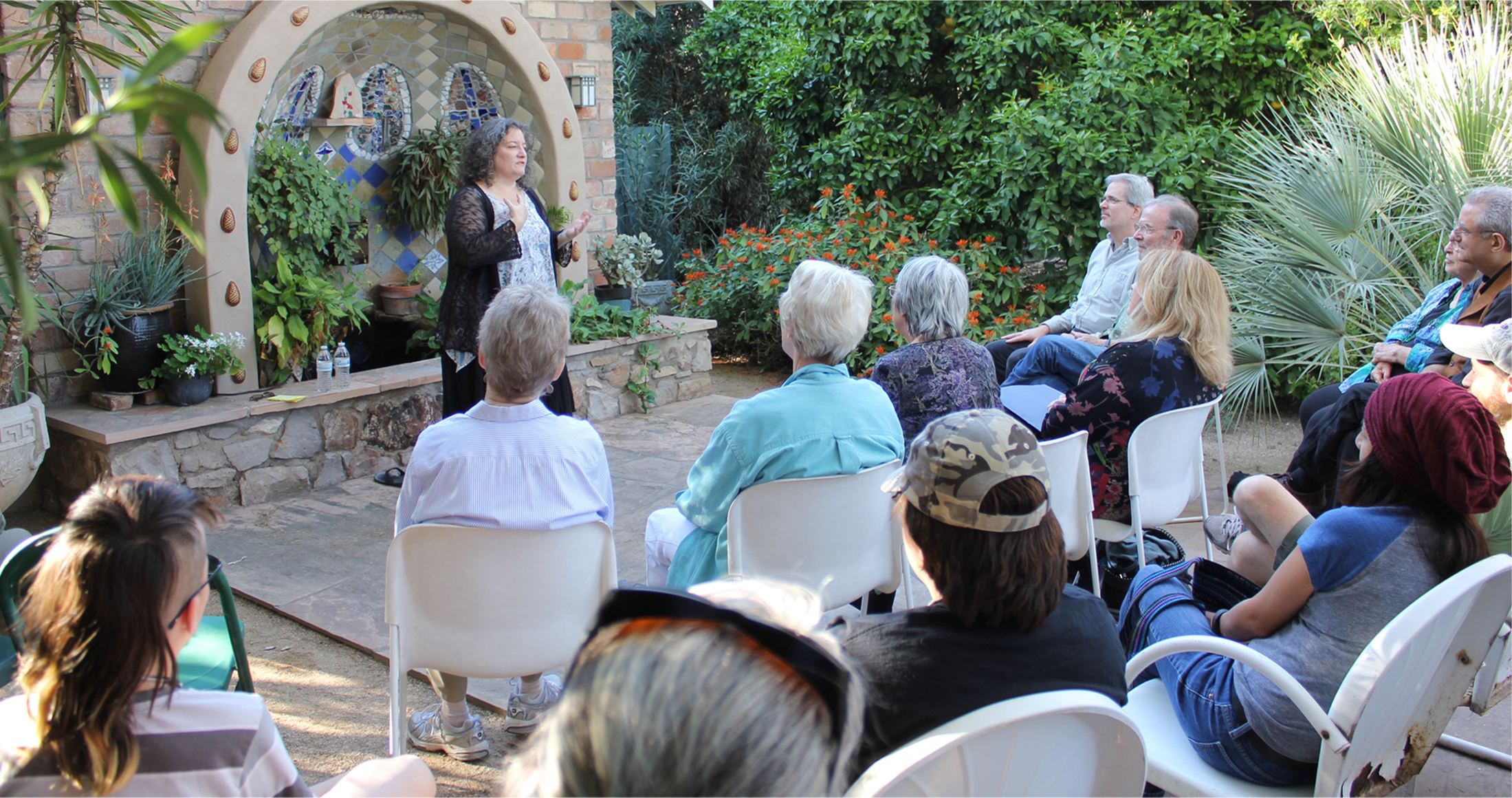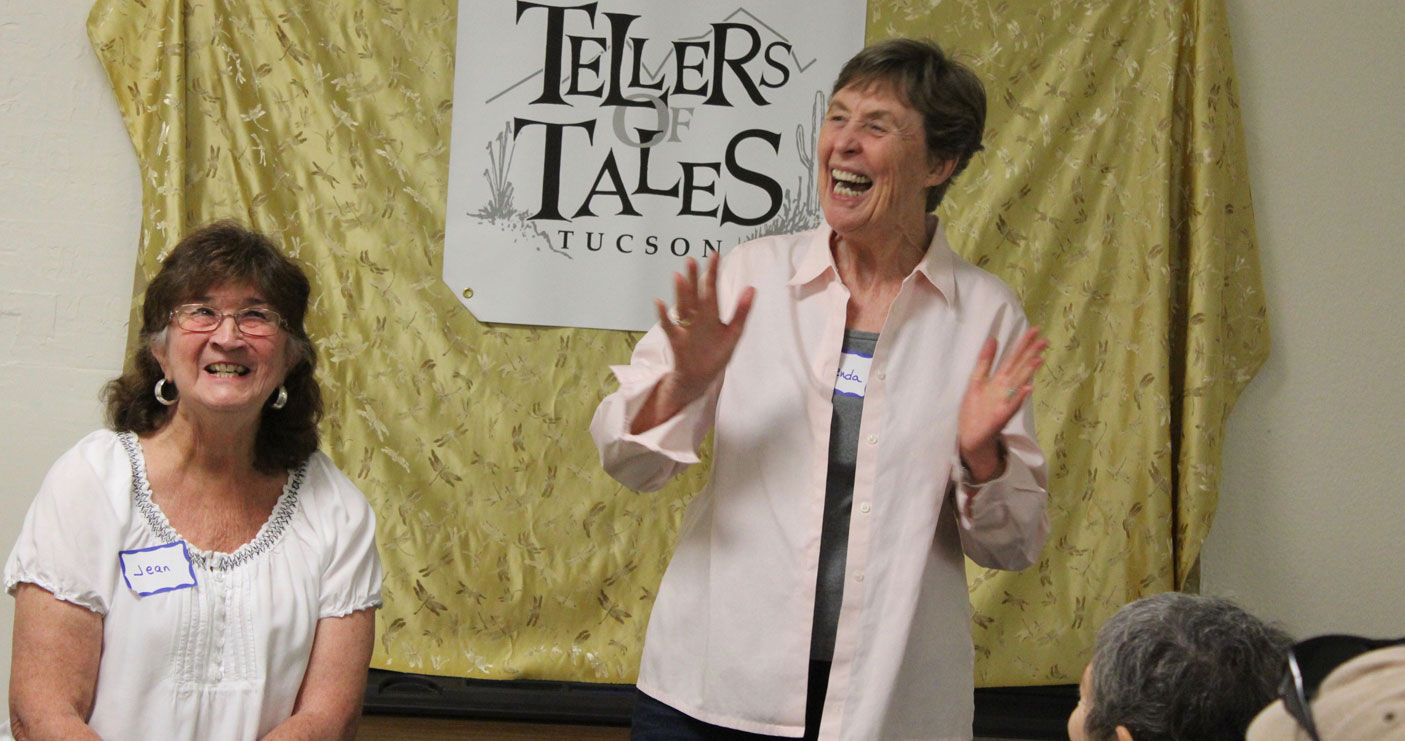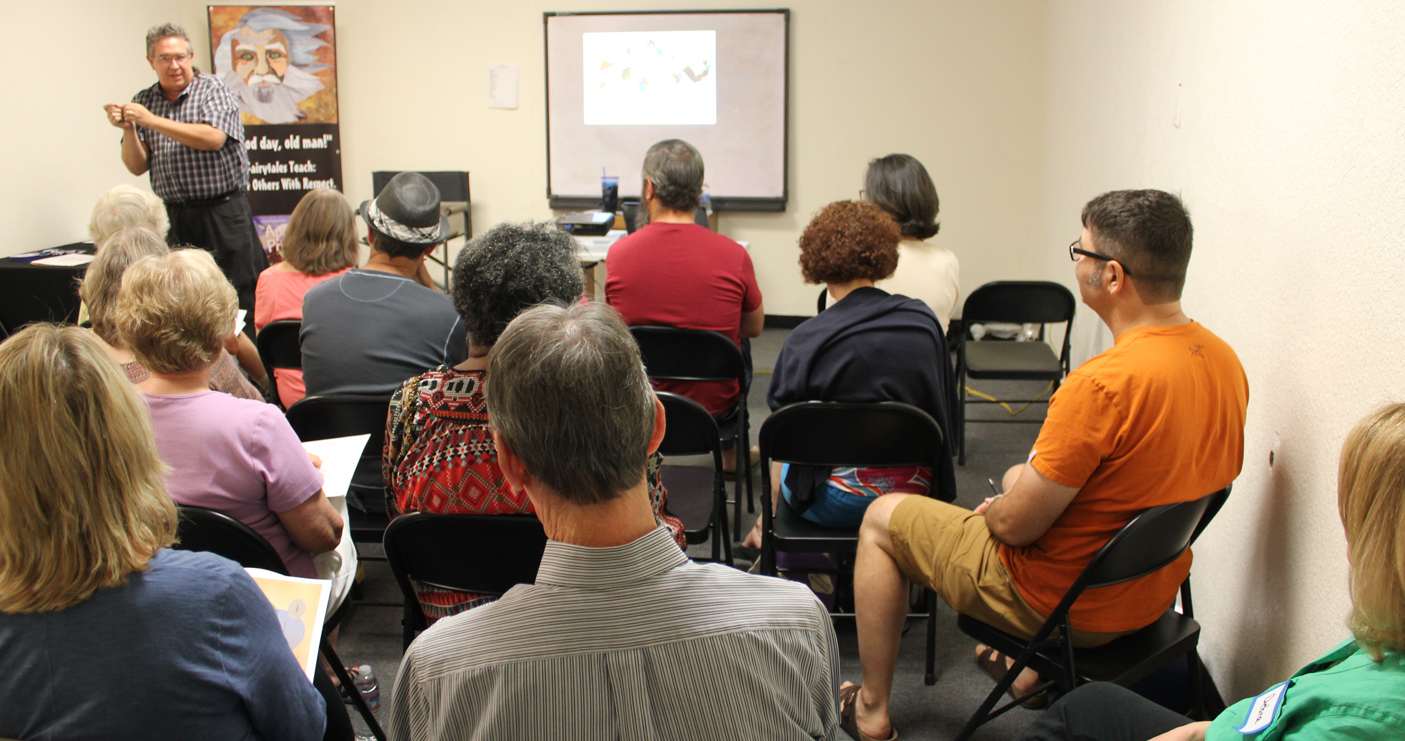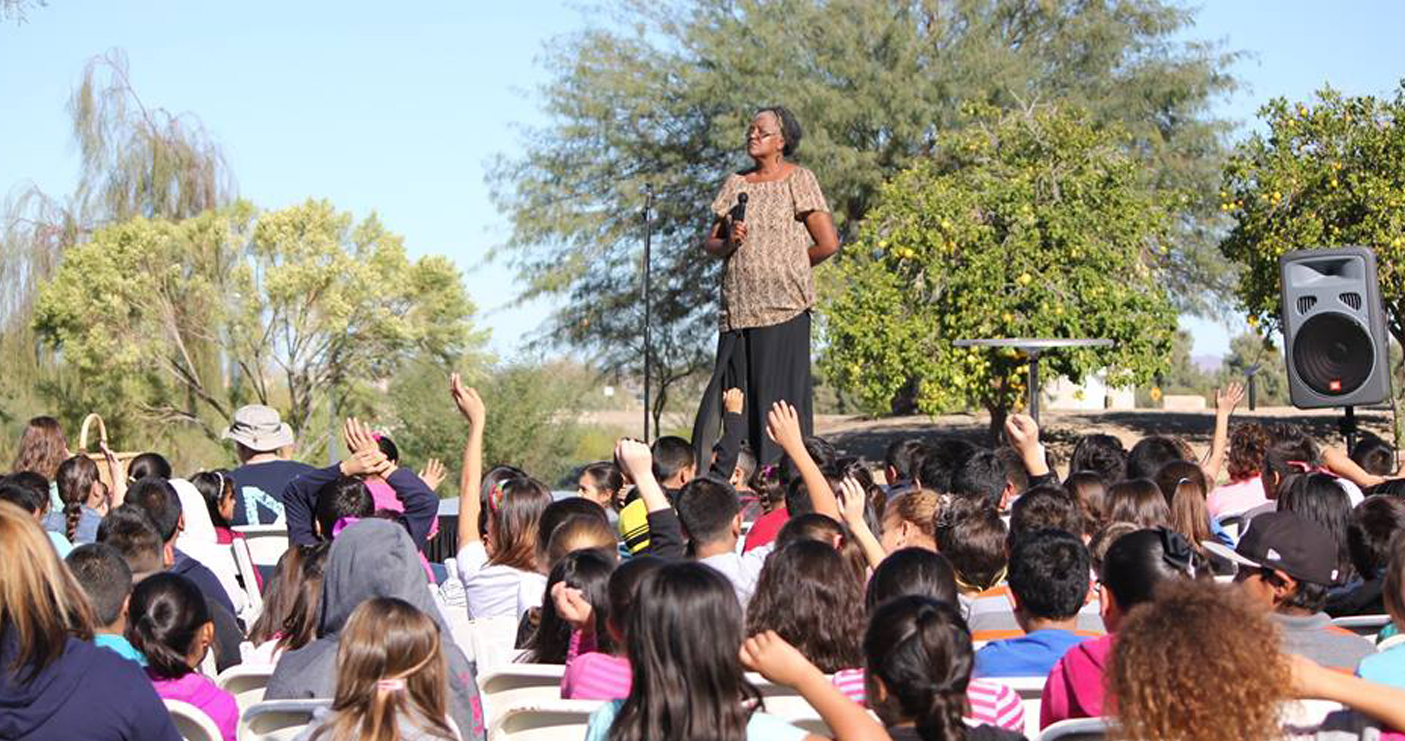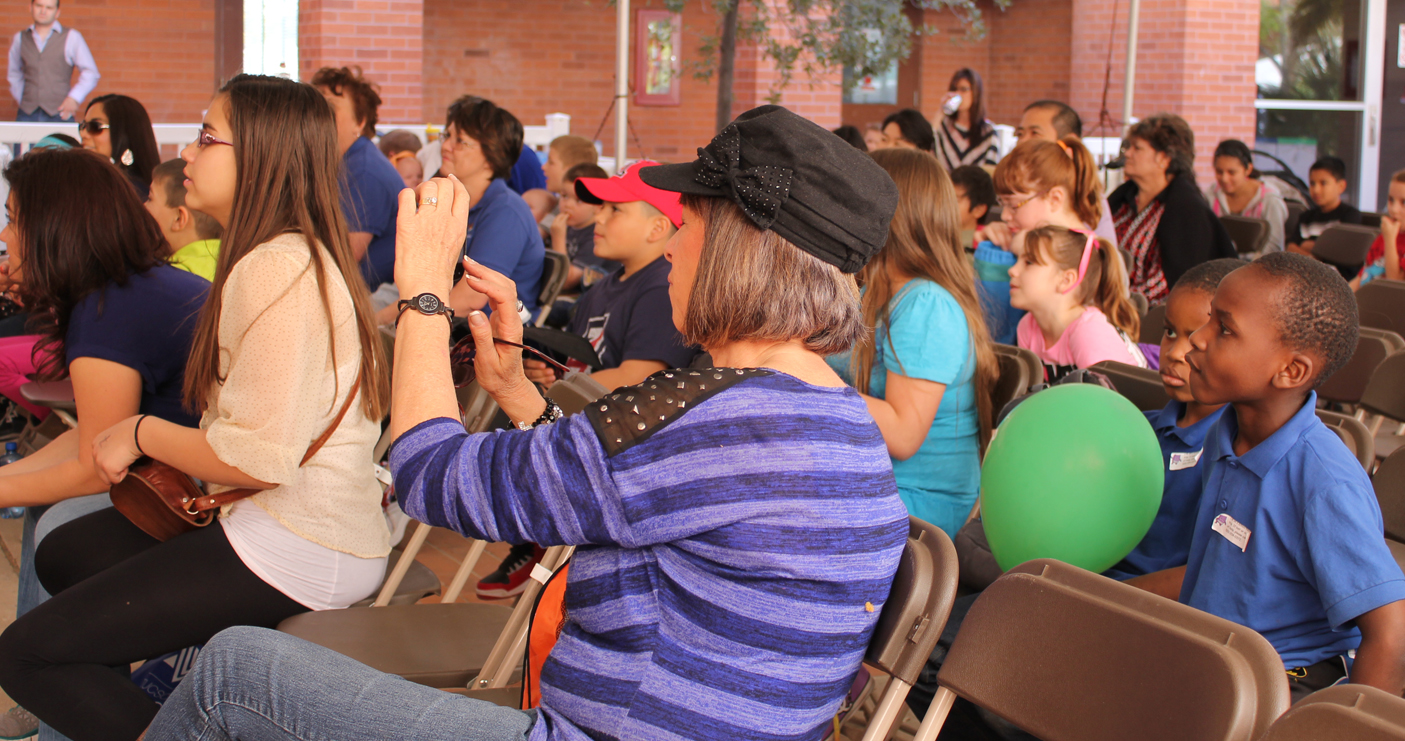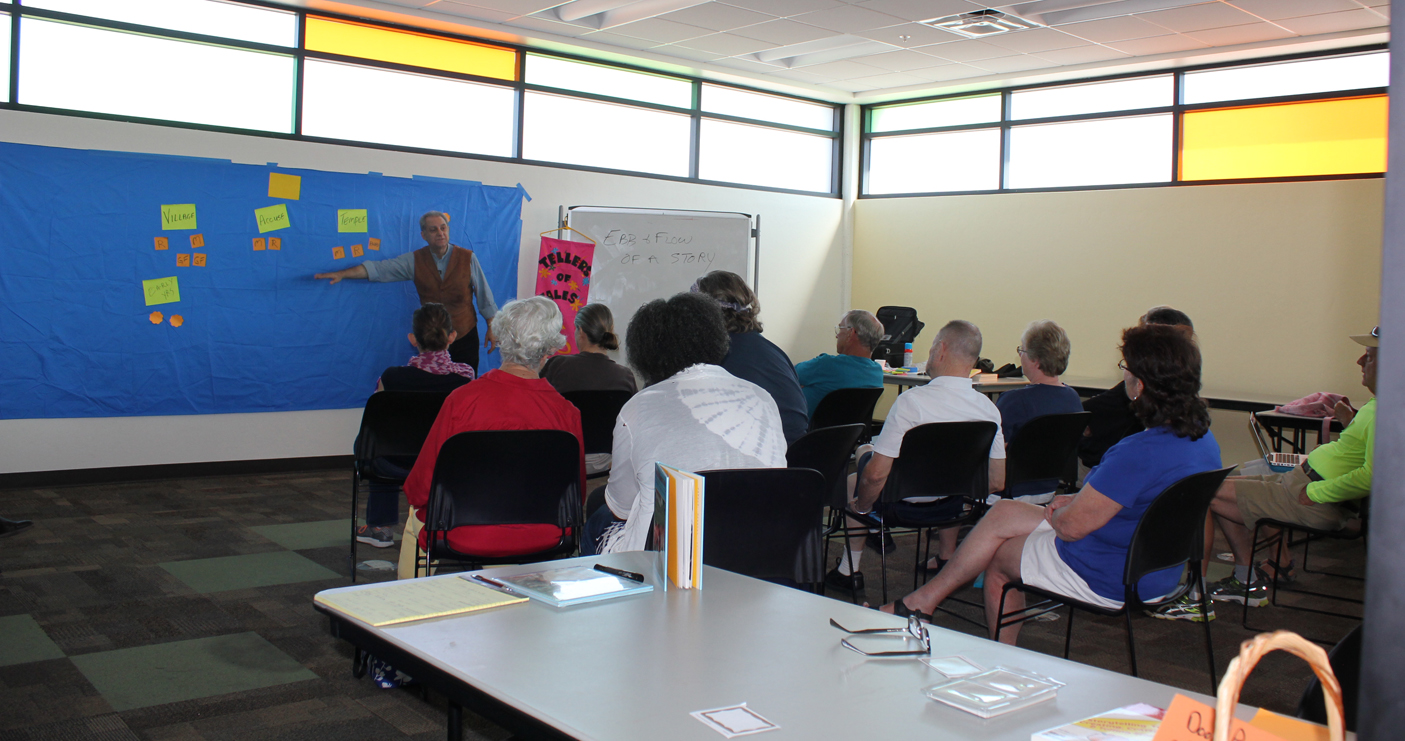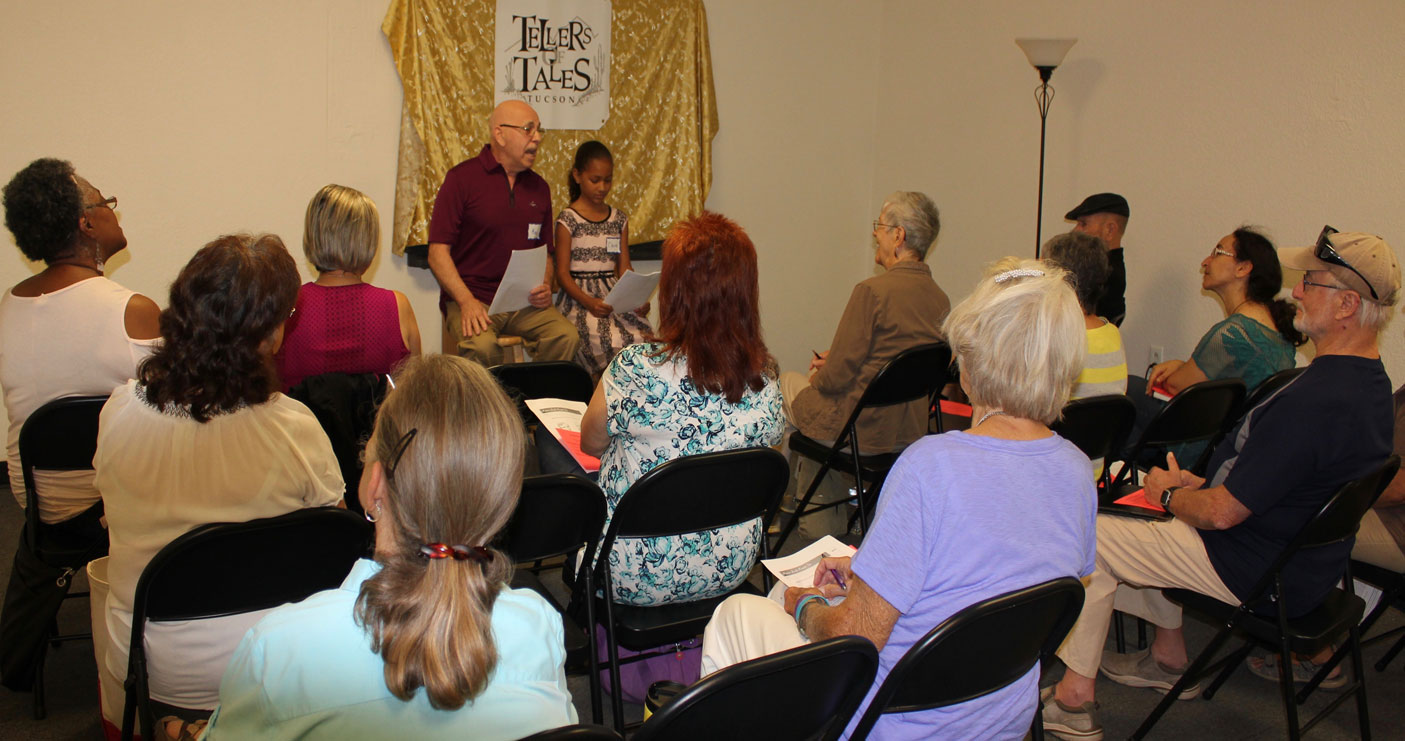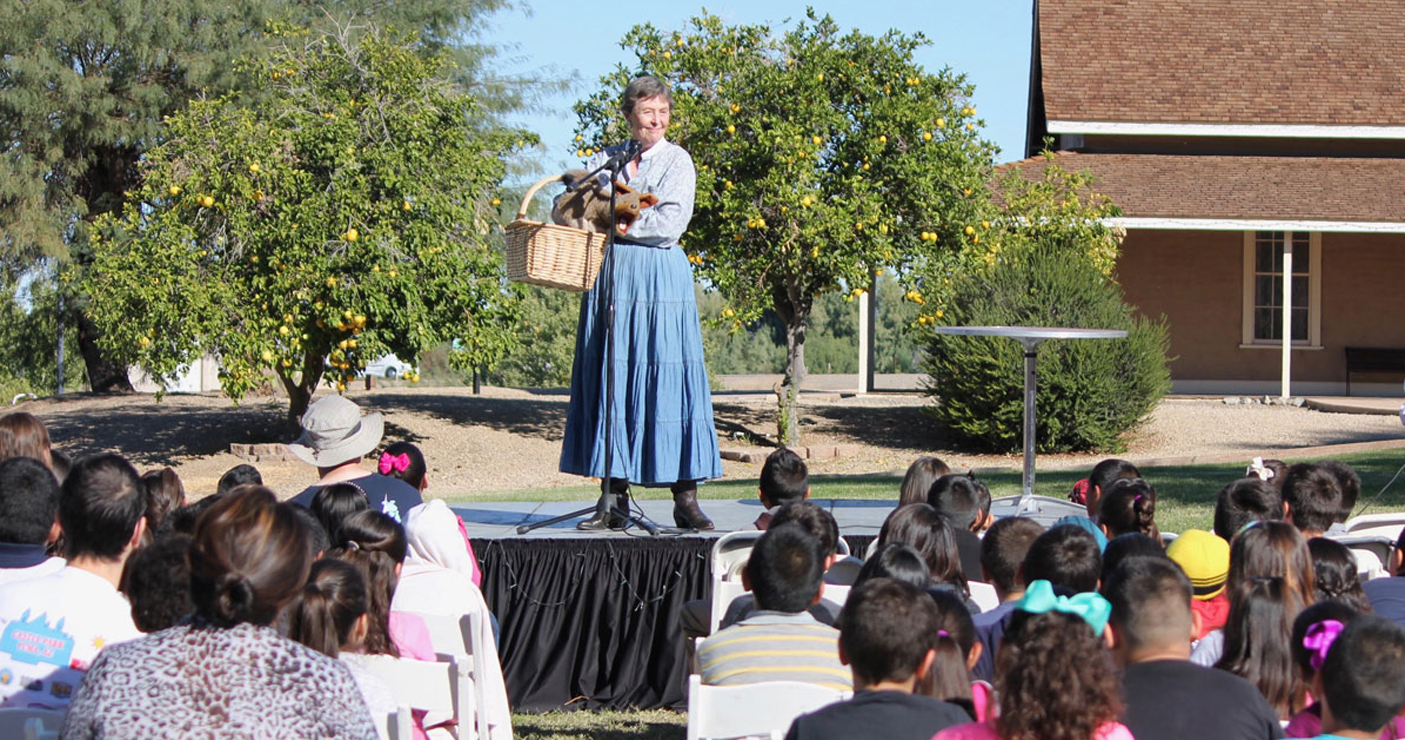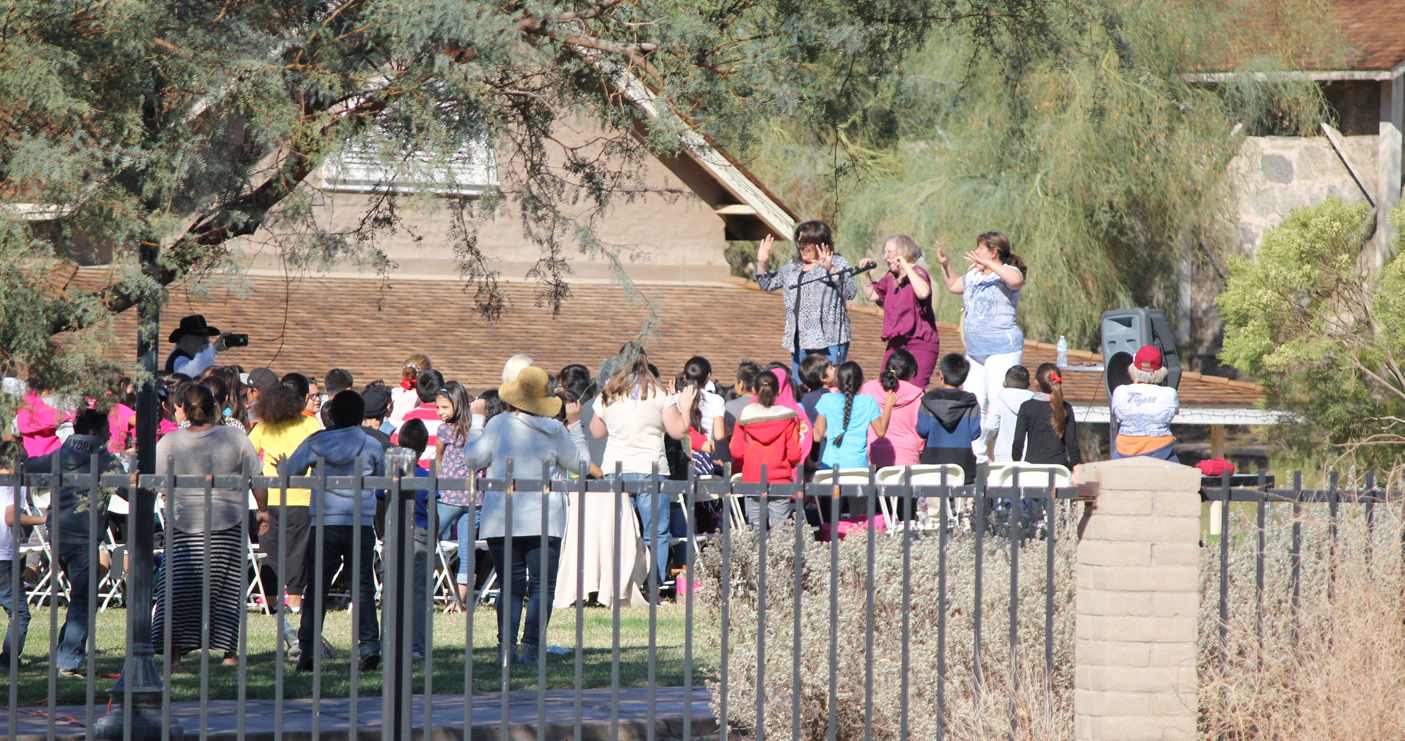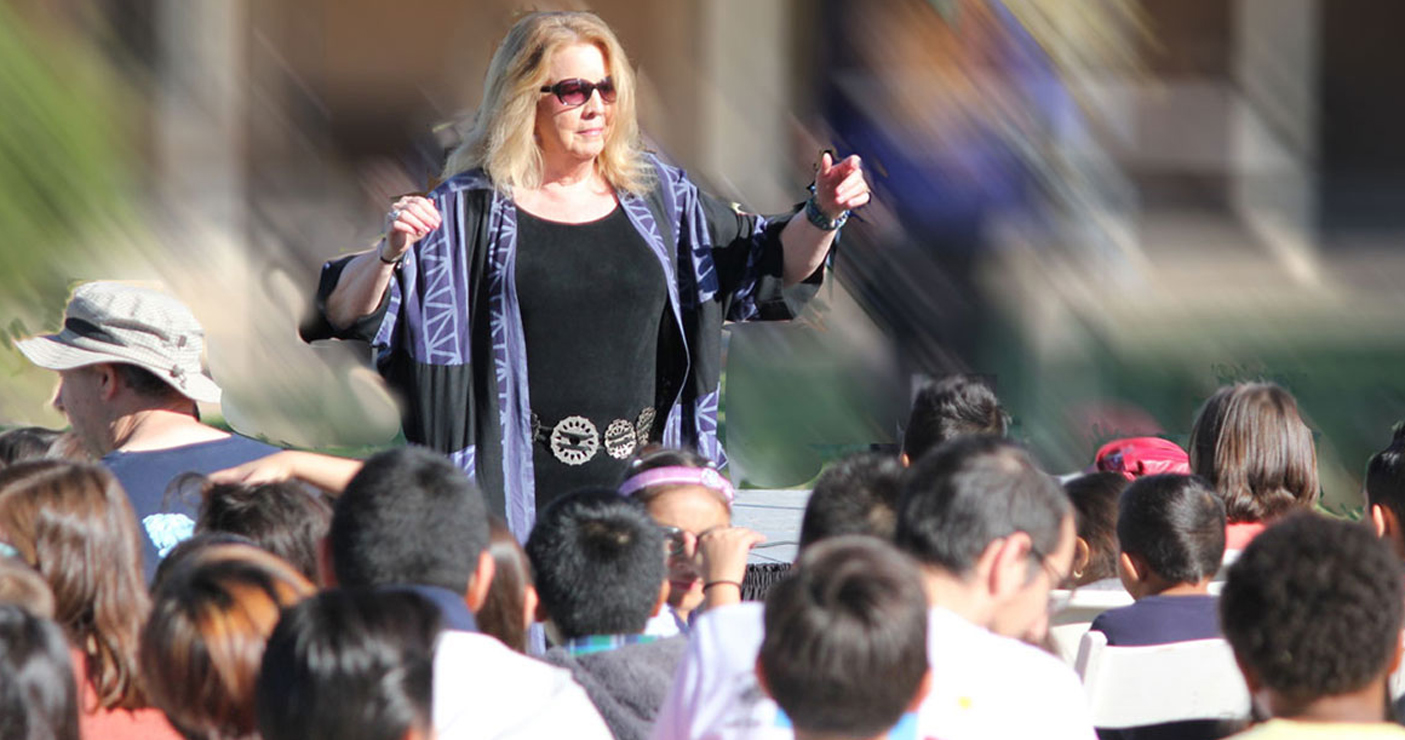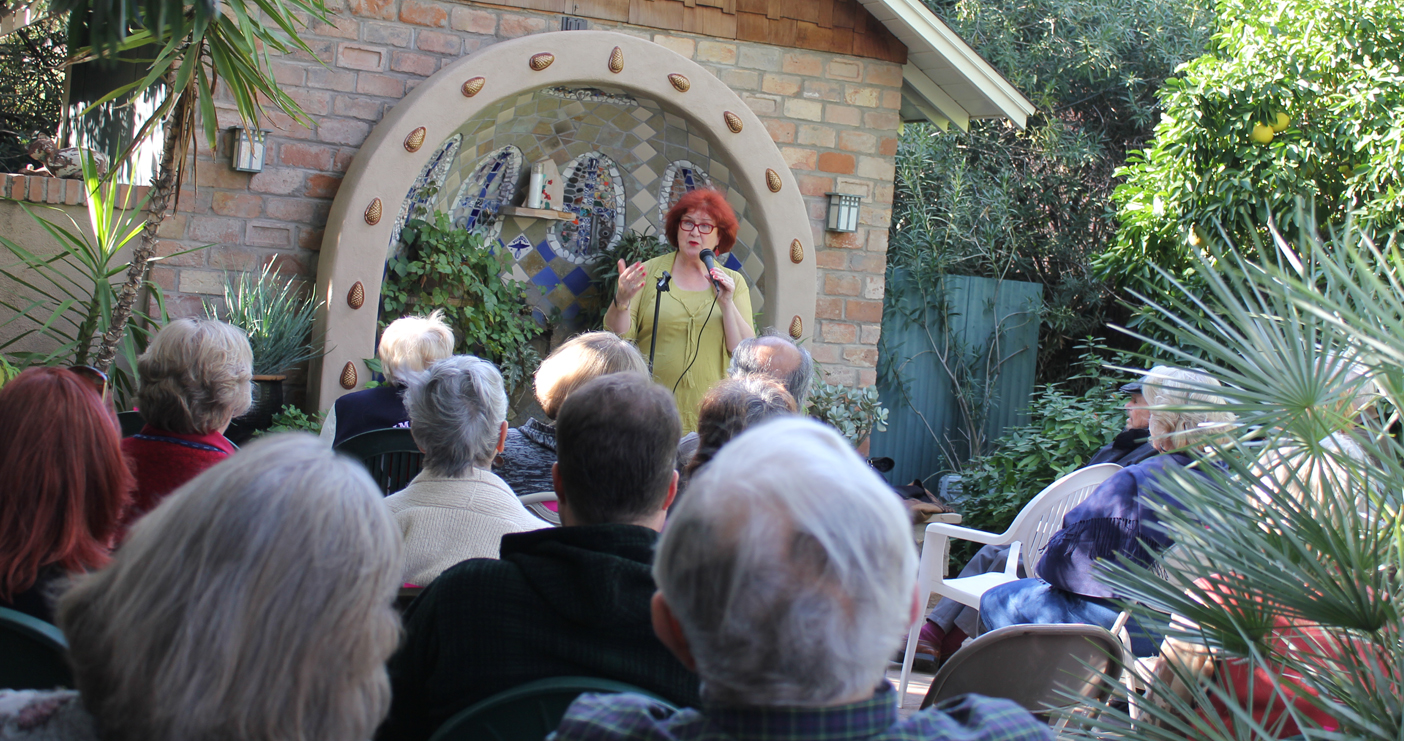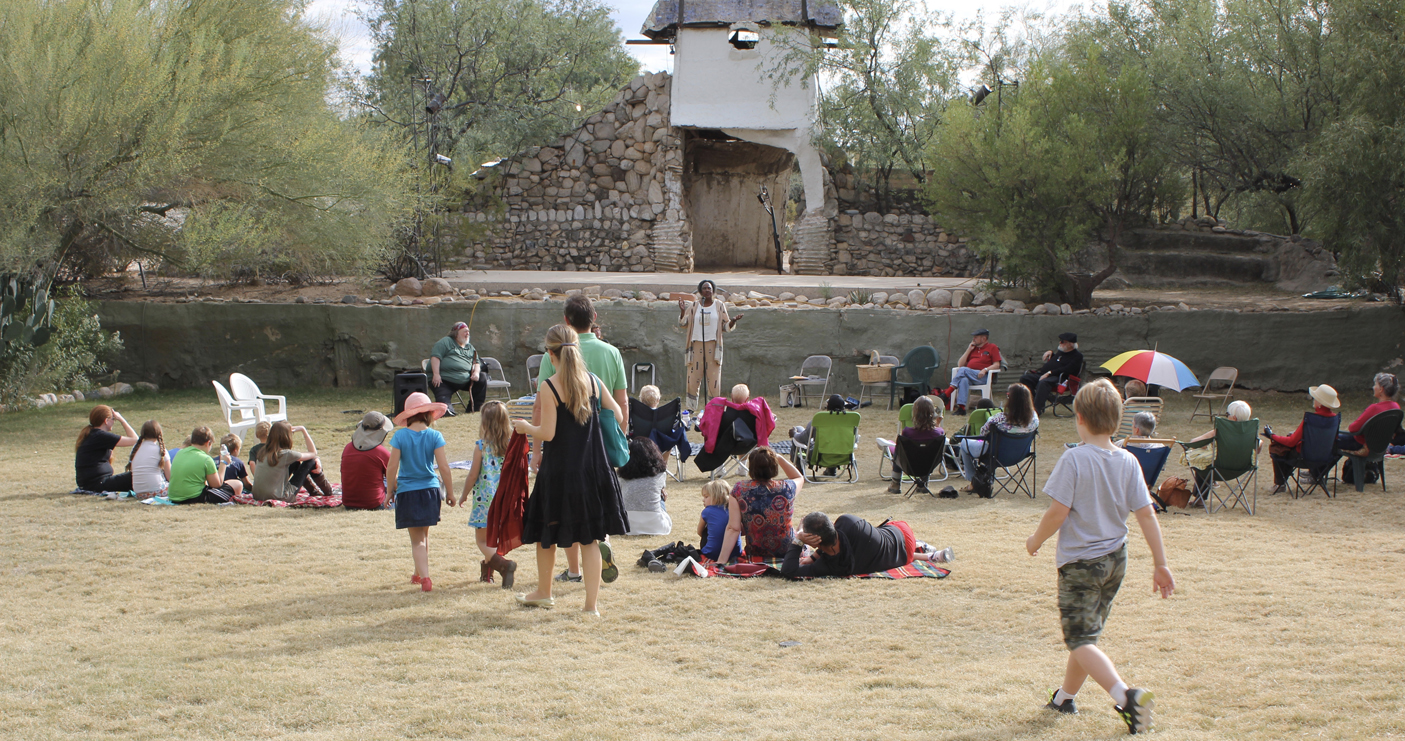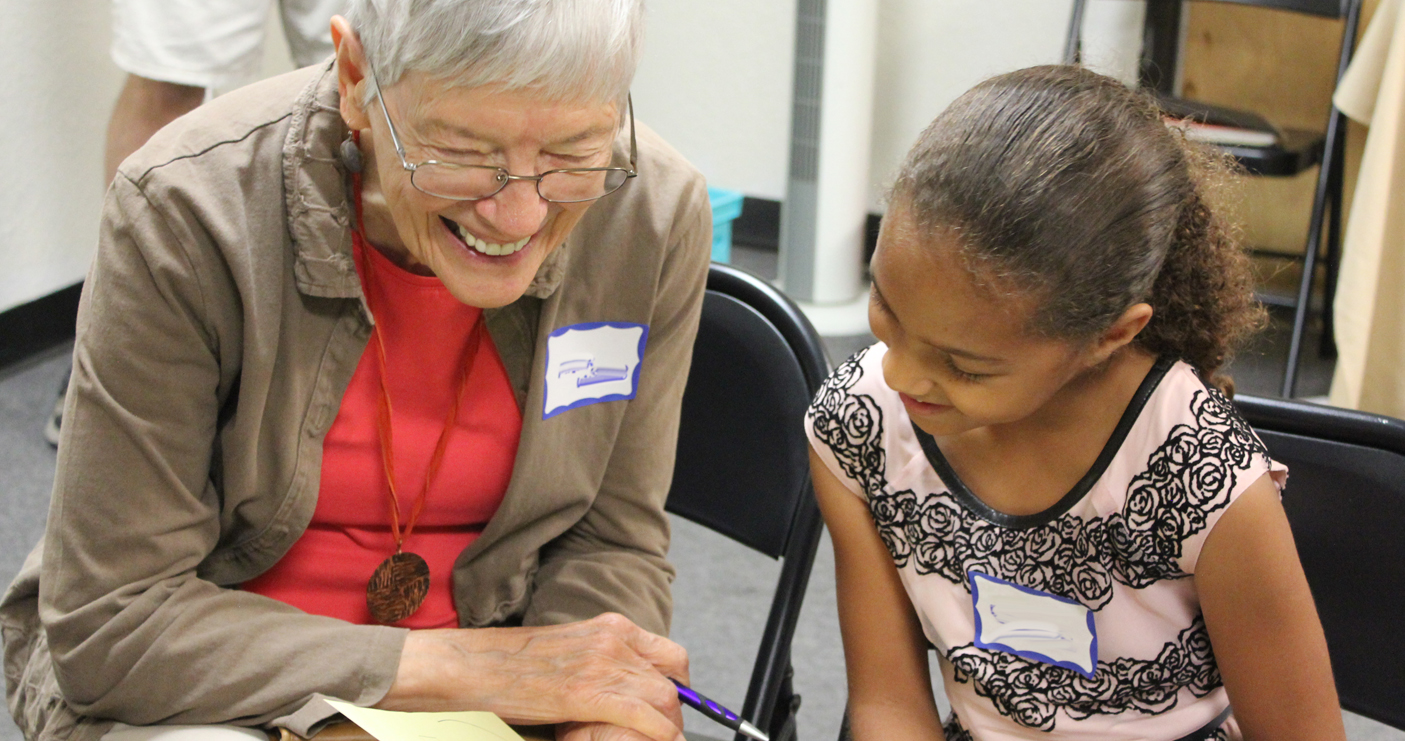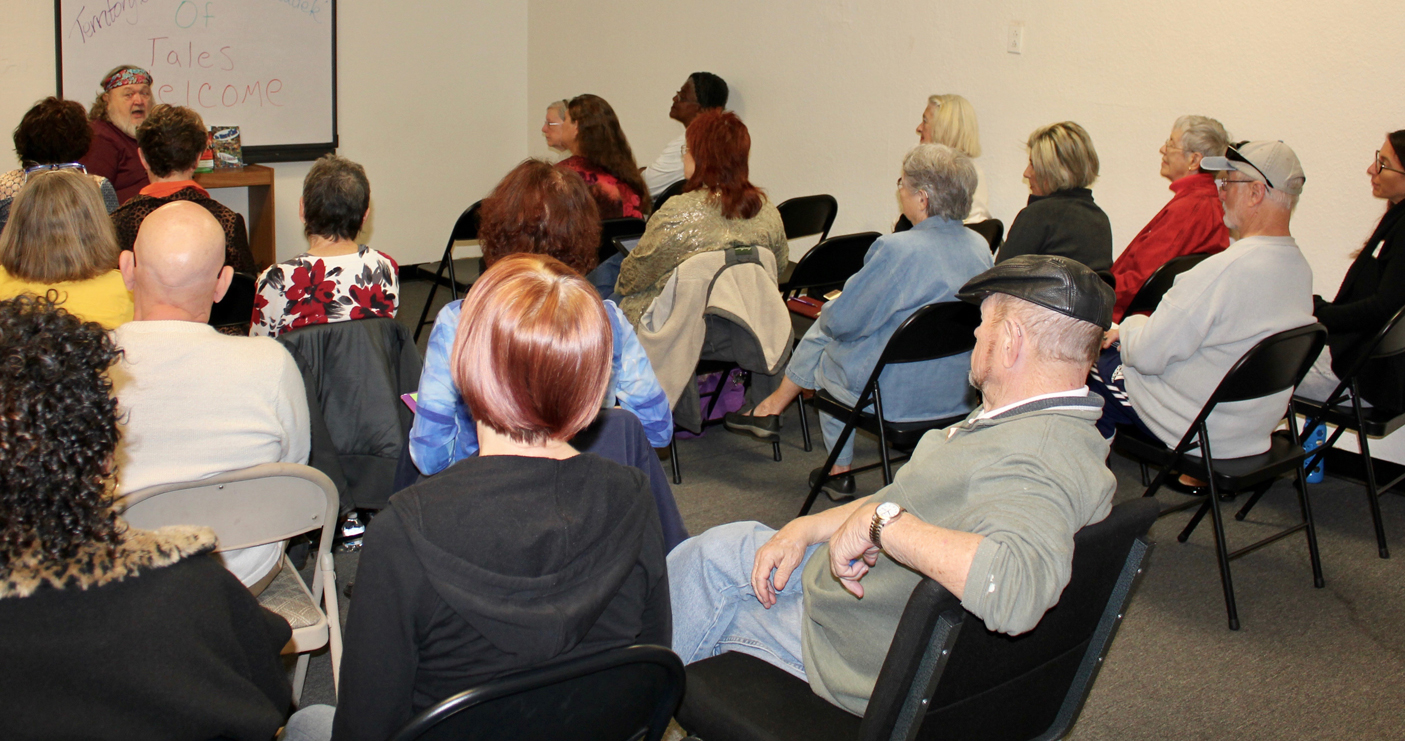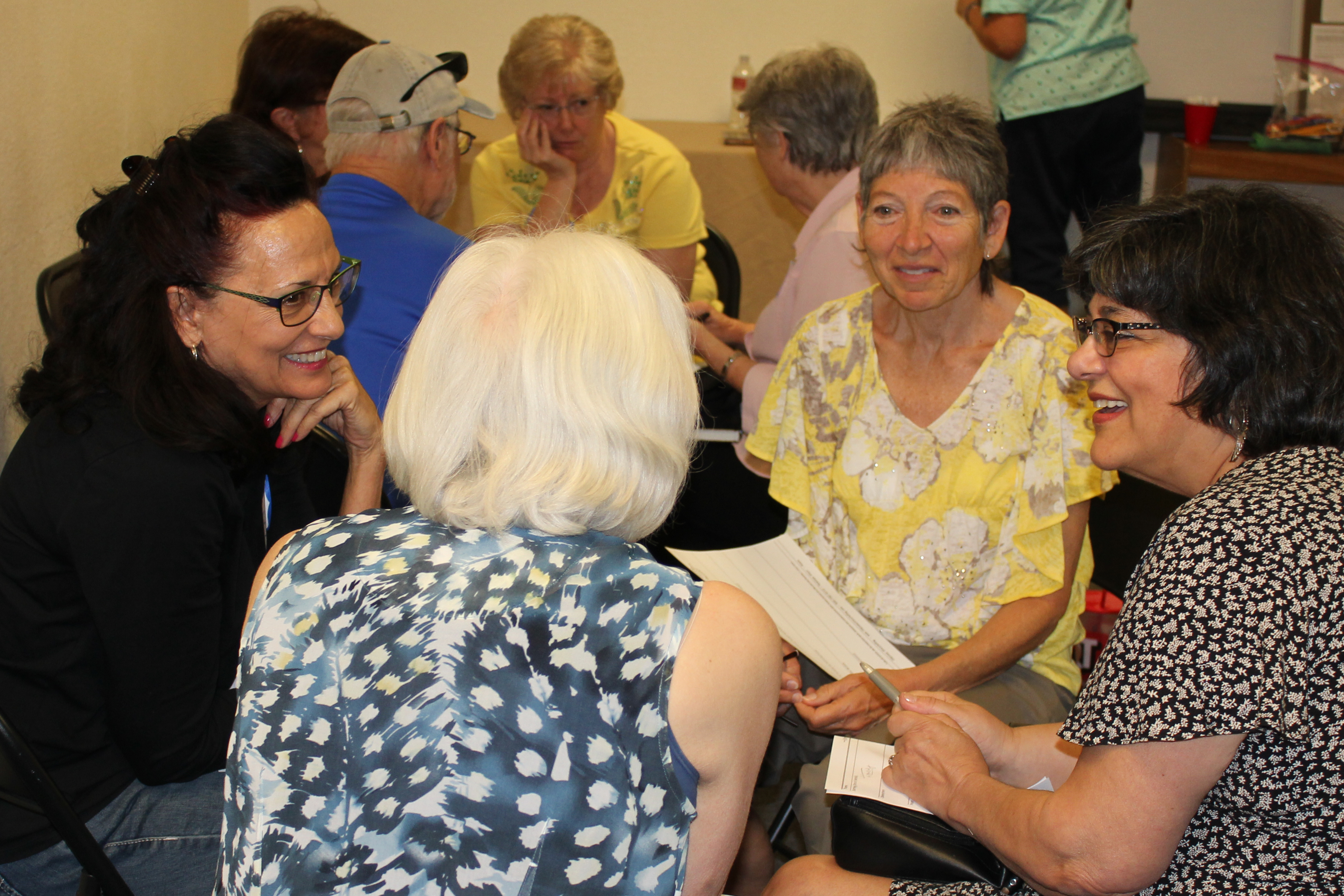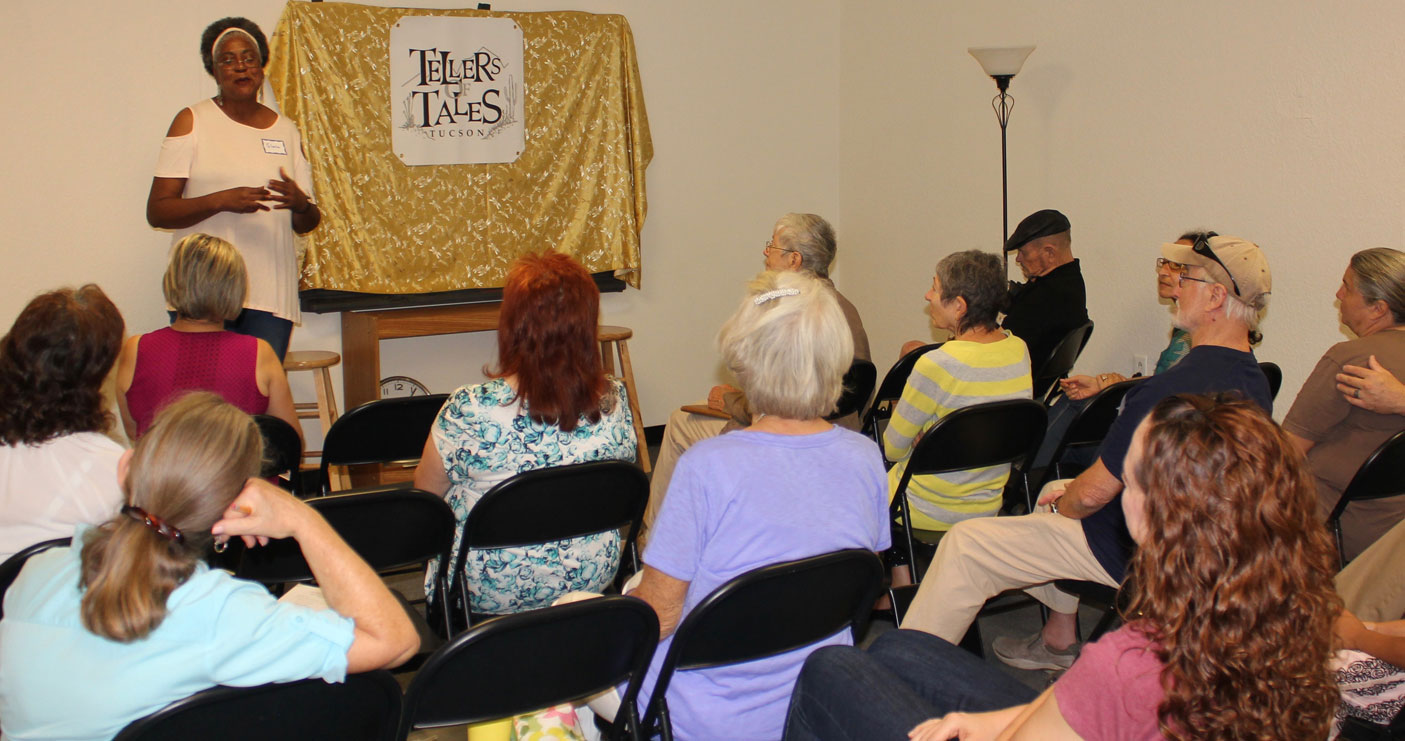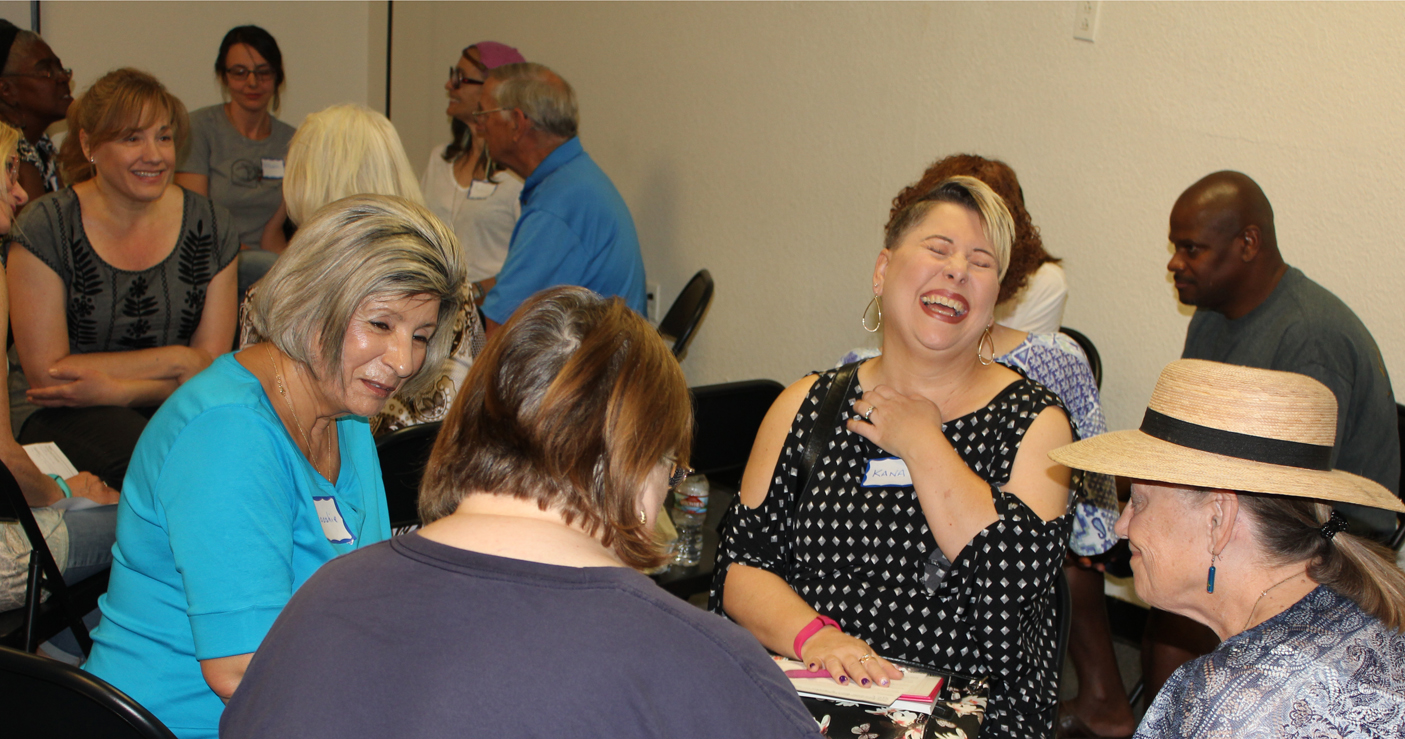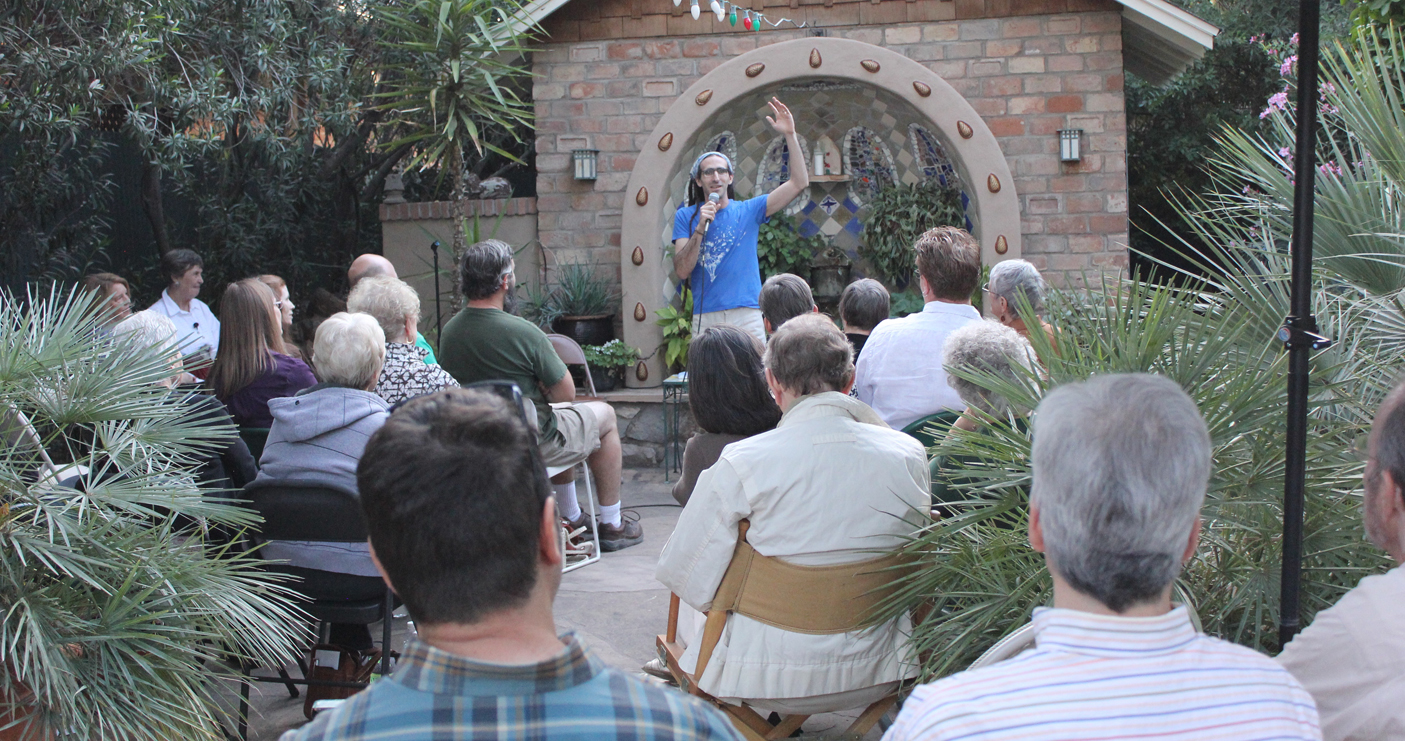 Welcome to Tellers of Tales Tucson.
Tellers of Tales Inc. founded in 1979, is a non-profit organization that believes stories need nurturing to live. Our purpose is to preserve oral literature through promotion of the art of storytelling.
Tellers of Tales members regularly tell stories at libraries, schools, hospitals, nursing homes churches and other places where we can be of service. Our organization participates in local and community events.
Membership
Any person interested in the art of storytelling is invited to become a member of Tellers of Tales. Our members include listeners, novices, and experts. Annual dues are paid at the first meeting of the calendar year at the following rates: $10 per student,$15 per individual, $20 per couple and $25 per organization.CLICK HERE to go to the Membership Sign Up Page.
Meetings and Activities
Meetings are held the first Saturday(except September, when we meet on the second Saturday) of every month in the meeting room at Unscrewed Theater, 3244 E. Speedway. We start at 9:30 a.m. A short business meeting is followed by a program which provides members with new stories, ideas, and techniques. Guests are welcome!
Testimonials
"What a wonderful and welcoming experience this was! I will be back again. Thank you for the great stories and feedback." Mary Lou
"Thank you Tucson Tellers of Tales members for enlivening my Saturday morning and my heart. You are a warm, welcoming and inspiring group of people and I learned a lot in listening to the three of you (and your "listening president" as well). I am not sure how I will personally move into the world of storytelling or what "prime time" looks like but you were compelling enough to return to. I will see you next month with my $15 and my eagerness to learn more. Thank you for your generosity of spirit."   Sher
Contact Us
Send us a message. We would love to hear from you.
Upcoming Events
-

-

-

-

-

-

-

-

-

-

-

-

-

-

-

-

-

-

-

-

-
-

-

-

-

-

-

-

-

-

-

-

-

-

-

-

-

-

-

-

-

-
You have no events for this day
stec_replace_image
stec_replace_icon
stec_replace_summary
stec_replace_desc_short
Expired
In Progress
stec_replace_location
stec_replace_timespan
Featured
stec_replace_summary
stec_replace_date
Event Info

Location

Schedule

Guests

Attendance

Forecast

Comments
stec_replace_summary
stec_replace_description
Visit Website
0

days

0

hours

0

minutes

0

seconds
Event expired
Event is in progress
Location
stec_replace_location
Get Directions
Could not find route!
Details
stec_replace_details
No schedule
stec_replace_date stec_replace_time
You are invited to this event!
stec_replace_name
Weather data is currently not available for this location
Weather Report
Today stec_replace_today_date
stec_replace_current_summary_text
stec_replace_current_temp °stec_replace_current_temp_units
Wind stec_replace_current_wind stec_replace_current_wind_units stec_replace_current_wind_direction
Humidity stec_replace_current_humidity %
Feels like stec_replace_current_feels_like °stec_replace_current_temp_units
Forecast
stec_replace_date
stec_replace_icon_div
stec_replace_min / stec_replace_max °stec_replace_temp_units
stec_replace_5days
Powered by Forecast.io